Its been 2 weeks since
Super Sunday
,
#congrats
Packers
. 2 weeks since the end of the Football season. It's been rough no doubt but I'm holding up. Luckily there are a few football movies on TV today:
Gridiron Gang
,
The Replacements
and
The Longest Yard
to help me get through my pain. The movies got me thinking about a convo I had earlier this week with my boy
@TheUNjealous
about football movies. He was trying to throw
The Program
in the top 5 football movies of all time. Its all got me thinking....
1) I think we all can agree that
Friday Night Lights
is the greatest football movie of alltime
#kanyevoice
. Don't think I have to explain why but I'll give 3 reasons: 1)
One of the greatest speeches ever
. 2) Put me up on
Explosions in the Sky
3)
Spawned a great show by the same name
. I'll throw in a 4th:
Hometown Hero
.
2)
Remember the Titans
. One of my moms favorite movies, mine too. Denzel at work,
great historical message
,
so inspirational
so damn great.
3)
Any Given Sunday
. So many things stand out from this movie:
Knocking eye balls out
,
TO
,
Sniffing coke off of girl's titties
,
Willie Beamen
and
Inch by Inch
.
4)
Varsity Blues
. Yea,
Dawson
was the star but he did his thing. The predecessor to FNL, this joint had everything you can ask for: excellent cast, drama, great football, and
#snookups
.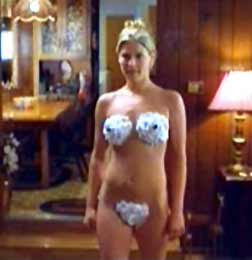 5).
We Are Marshall
. Talk about powerful, this movie was excellent and overlooked. It gave us a history lesson and showed how football can bring hope to even the most trying times.
#respect
So there's my list. Sorry Stew
The Program
aint on it lol. Its good no doubt, and has
young Halle
but I can put it top 5. Might get top 10 though, along with with some of the other great ones out there:
Rudy
,
Brian's Song
,
The Blind Side
(which I have not seen).