I have to say that this BCS season was a lot better than I thought it would be. Typically the BCS games are upsetting with only 2 games usually being good. It helps that the
games moved to ESPN
which did a gazillion times better than
FOX
had done past for years. This year 4 were good, yes I'm including
Stanford's rout of VT
int he Orange Bowl (Strong 1st half and then Andrew Luck went surgical).
There has always been much banter about the BCS system, how teams get pick: automatic qualifiers, the computers and so on. People have argued for a playoff system (like every other sport on this world), a plus one system, more computers, just about everything under the sun, and rightfully so.
The BCS has been a sham since its creation, a plot for
conferences
conference chairmen to make
ridiculous amounts of money
. I thought the schools who get BCS bids got the money directly, but it turns out it "goes" to their conference to be "split" amongst all teams in the conference. Playing in the game does get you some money, but not enough,
ask UConn
.
Anyway, BCS creators, operators and supports will say this is the best way to ensure the best games and the proper national championship matchup but truthfully its all about
$$$$$
. You can tell by how teams are selected. The BCS loves storied programs, with dedicated fan bases. The automatic qualifiers conferences each had at least one of these programs when the BCS was created (Miami was in the Big East then) and aside from the Big
Least
East they still do now.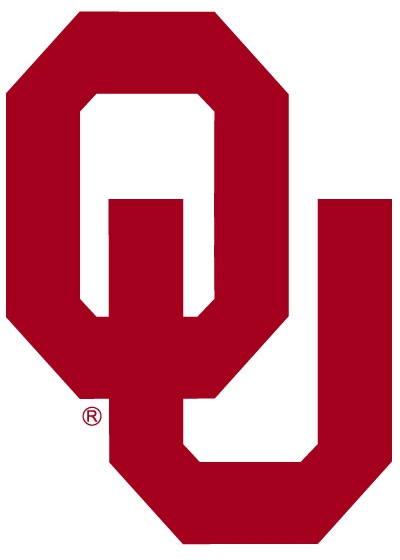 No "Storied program" is loved more than Oklahoma,
which has played in ever type of BCS game and played in 4 national championships
. They got the
nod over Auburn in '03
, strictly of reputation if you asked me.
We know how that turned out
. And they routinely get "lighter" draws:
Boise State
,
West Virginia
and this year lowly
Connecticut
. Luckily they won this time and
ended their 5 game BCS bowl losing streak
. They couldn't keep losing, would be bad for business. easily my least favorite game this year.
Next least favorite was the
Sugar Bowl
. Yea, yea yea it was "good" game but it gets a giant
c'mon man
from me. Aight well maybe not that drastic but let me explain. First of all I hate
Ohio State
(
#GoBlue
) and Terrelle Pryor. He sucks. Point blank period. Their BCS entry can be accredited to him. The NCAA, with a lot of help from ESPN, pushes him into the spotlight because they
want
him to be/us to think he's good and more importantly; he sells. Add to it the fact that Ohio State might be the most loved "storied program" after Oklahoma (at least they have been the past few years).
Their opponent,
Arkansas
, was a decent team that had a miraculously good season. They really aren't that good, especially for an SEC team. (Bama is better). They weren't the same caliber of team that dominated OSU in
'07
and
'08
. Even when matched against an average SEC team OSU didn't play all that well, barely holding on to win and
wouldn't have won without "The Auctioning 5
." If Pryor and OSU were so great they woulda handled them easily. They didn't so they get the
c'mon man
.
The
Rose Bowl
is usually my favorite bowl, its the "
Granddaddy of them all.
" It's probably because this was a common
Michigan destination and the cite of their last Championship
. Usually its a battle between the Big Ten and Pac Ten, but this year
TCU
crashed the party. I was certainly rooting for TCU, the "little guy" who consistently gets disrespected by the BCS and "Big Boy" lovers. (I truly like TCU, I once used them in dynasty mode in an NCAA and won mad championships).They had just completed a second consecutive undefeated regular season and were ranked #3 in the nation. Their opponent was a Big 10 representative, although not one of the traditional ones:
Wisconsin
. The Badgers had a great season,
knocking off the "#1" ranked Buckeyes
and were an offensive
juggernaut
putting up
201 points in their 3 previous games
. TCU (
the #1 defense in the nation
) was up for the challenge though and shut the Badgers down and pulled out the
tight victory 21-19
.
The game didn't disappoint, although it wasn't what we expected. Two of the highest scoring offenses in the nation (
3rd and 4th
). Two of the most electrifying players in the nation:
LaMichael James
and
Cam Newton
. Offensive Shootout for sure right? 50-49 score? Last team with the ball wins?
#Wrong,
#wrong
and
#yesbutsurprise.
Defensive showdown,
22-19 and a last minute field goal to win
. It was an excellent game though. Auburns defense shut down Oregon prolific offense thanks mainly because of
Nick Fairley
,
who probably played himself into the #1 overall pick
. He was beastly. The trademark SEC speed came to play for sure as Oregon receivers failed to breakaway on 2 long catches and were caught from behind. That same speed plus strength stopped Oregon on 4th down on the goal line. Oregon's defense was no slouch either, the prevented Cam from going
#ham
, held Auburn to 22 points and played well minus 2 big plays.
One thing I will say about this game was that it lacked the fan support of previous national championships. The bar we were at also hosted the Bama v Tex game the year before. It was packed out. This year it was literally empty. I think this was due to the fact that these two school aren't traditional "storied" programs. As a fan of the game I certainly appreciated the quality of the game, but I can see how non-storied teams can effect the viewing of the game, then again the game did
set a cable ratings record
so what do I know lol?
Anyway, BCS, you got it right this year (kinda) but you still need to go.